After one of the most fun nights and best jam sessions I've had in a while, we decided to keep the riding pretty mellow today.... And by mellow I mean we were too hung over and feeling like shit to do anything really cool. We were going to ride Breck, but woke up a little late and decided to just drive 5 minutes to Keystone. Plus it was kind of a shitty day and we didn't feel like carrying the camera around. We're an extremely dedicated bunch...
Here's all we managed to get today, 1 method photo of me and a 1 minute jib, jump line vid of Tom. Try not to explode with excitement...
While resizing the only photo from today, I noticed this new "Poster" feature in the editing menu. You know, like these
funny posters?
So, I thought I'd make my own...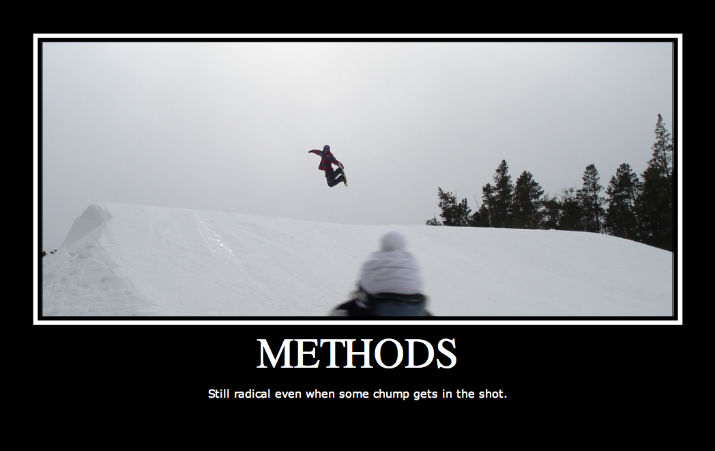 Funny right?? Yeah, not really. Maybe just a little...
Tom Quickie
from
Zac Bryson
on
Vimeo
.