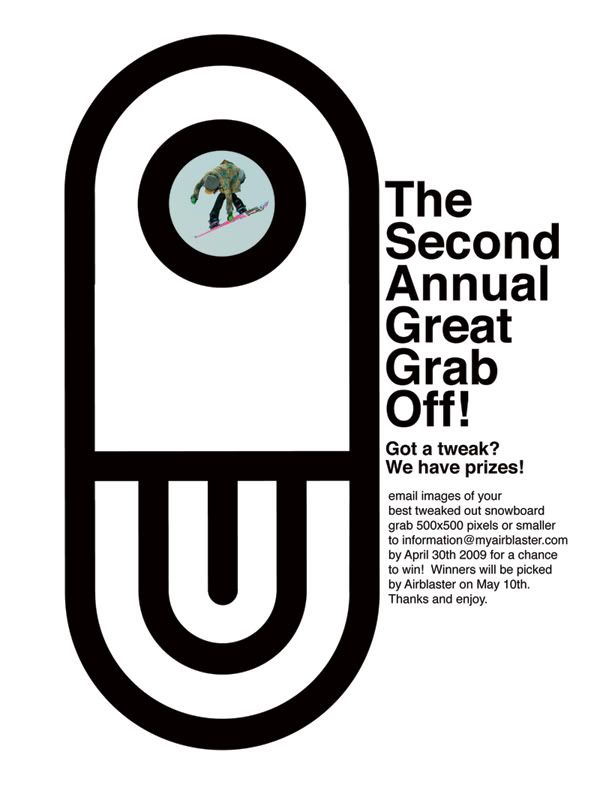 I think this is the greatest contest of all time. There's nothing more stylish to me than a super tweaked grab, and the stealthy ninjas over at
Airblaster
want to reward the most poked with free shit. Snap some photos of your steeziest grabs and send em on over to Airblaster by April 30th for a chance to win.
I would recommend getting creative with your shots and grabs for a chance to win... I don't think the basic side shot of an Indy air will get you top prize. I would go for a Crail or a Method personally...
I will definitely be entering this contest and will probably, like 150% for certain, be submitting a photo of a method. I mean c'mon, do you honestly expect anything else?
In case you didn't read the poster above, send your submissions by April 30th to:
information@myairblaster.com
or
fong@myairblaster.com